Roots 11: Positive Vibration on Saturday night at the Malvern Town Hall saw two of our amateur Muay Thai female team step into the ring, with Maricarmen "MK" Rubi Baeza up first for the team. Making her debut as part of the Absolute MMA team, MK faced off against opponent Gabrielle Volovsky, at 55kg in a 3×2 minute bout (Mod). Looking calm and collected, MK used her reach to great effect, pushing her opponent back with strong teeps and vicious knees to the abdomen of Volovsky. A well-deserved win via unanimous decision for MK! Congratulations on your first win as part of the Absolute MMA family, we can't wait to see what the rest of 2019 brings for you!
Fight 14 on the card rolled around, and Georgia Verry stepped up to face an experienced opponent in Spring Sia from Martial Spirit. Great to see Georgia taking on her first full Thai rules fight with elbows! This was a good fight from both girls, with plenty of clinching, knees and elbows flying back and forth constantly. Despite Georgia sustaining a loss via decision, Georgia showed a lot of heart in her first 3 minute round bout, continually coming forward to put pressure on Spring, with the commentators stating "This is definitely one to look out for, she's here to fight." Lots to take away from this bout and learn from, and we look forward to seeing Georgia back in the ring stronger for the experience!
Grapple Fest 5 saw five of our Brazilian Jiu-Jitsu competitors step onto the mat, with Mikael Yahaya, Craig Jones, Izaak Michell, Jeremy Paul Skinner and Lachlan Giles all matched on the Figure 4 Promotions event in Liverpool. Mikael Yahaya was up first on the card for the team against Phil Harris, a former UFC fighter. The referee retired Harris after a scramble caused a bicep tear, awarding the win to Mikael.
Next up for the Absolute MMA St Kilda team was Izaak Michell against Craig McIntosh (Higher Level) in a 75kg matchup. This was a good match, with Izaak pushing the pace and continually looking for the finish, however, his opponent fought him to the end, with the finish resulting in the decision Izaak's way. Congratulations to Izaak on a dominant performance!
Jeremy Paul Skinner stepped onto the mats at Grapple Fest this weekend hoping to continue his win streak following a great performance last week on Polaris 10 in Poole. Up against Frank Rosenthal (Renzo Gracie) in a u70kgs bout, this was a standout performance for the team with Jeremy getting the better of some leg lock battles to earn a decision win and continue his streak! Big win for Jeremy and we couldn't be happier for him. Congratulations!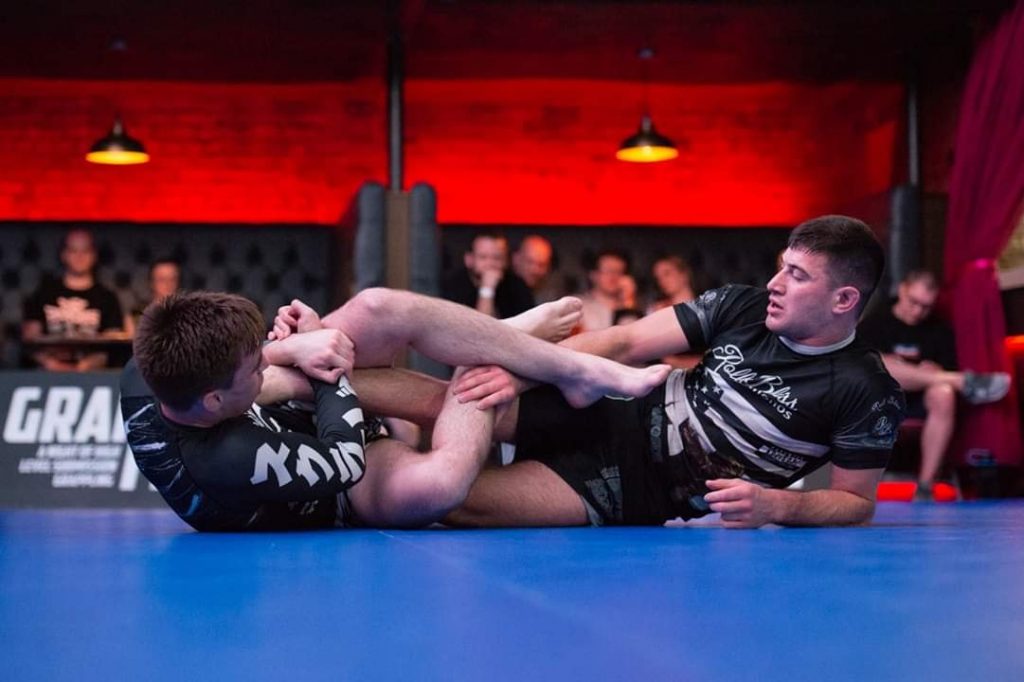 On the Co-Main event, Craig Jones faced off against a last minute step in opponent, Miha Perhavec. Respect to Miha for stepping in last minute! In the first two minutes of the match, Miha tried to go for a heel hook in their bout, a dangerous game to play with Craig Jones, to which Craig responded with his own heel hook, submitting Miha for the win. Well done to Craig who continues to dominate competition on his way to ADCC Worlds. Best of luck to Craig who is next scheduled to appear on Submission Underground 9 in Portland, Oregon!
The main event came around, with Coach Lachlan Giles matched up against Ross Nicholls to compete for the Grapplefest u80kg Title. This was a close match against a game opponent, where Lachlan poured the pressure on in an attempt to pass Nicholls guard, eventually winning the competition via split decision. Congratulations to Lachlan on becoming the new Grapplefest u80kg champion!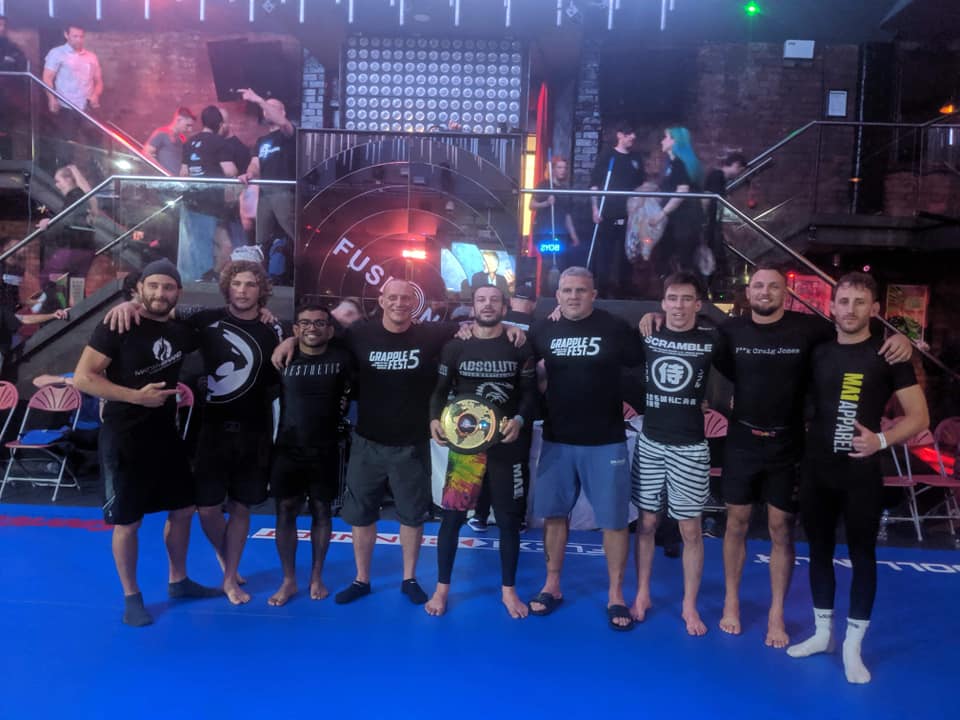 Jake "The Honey Bear" Heun made his first appearance on RIZIN 16 in Kobe, Japan after his recent signing of a multi-fight deal with the promotion. Facing off against heavyweight Roque Martinez in a 3×5 minute match up (under Pride rules), Jake showed great sportsmanship by cracking open a beer with Martinez just after the weigh-ins as well as pulling off one of the most spectacular walkouts in Absolute MMA history, coming out to "Come and Get Your Love" by Redbone in a Guardians of the Galaxy inspired dance, complete with Star Lord jacket and all! You can watch Jake's walkout here. 
The bell sounded, and an absolute war began! There was plenty of back and forth from these two heavy hitters, with the fight primarily conducted in stand up. A solid first round in Jake's favour, with Jake rocking Martinez with a solid right uppercut mid-round and opening up a cut just above the eye of his opponent. To his credit, Martinez persisted on despite a broken hand in the first round and blood flow from the cut impacting his vision. In the second round, Jake used this to his advantage and targeted the cut of his opponent, with the impact of his strikes audibly echoing throughout the round. A dangerous third round for Jake, who did get taken down via body slam with two and a half minutes remaining on the clock, but survived the oncoming assault to secure a win via split points decision. This was a great showing all round by Jake, who left it all in the ring and displayed just how passionate he is about this sport. Congratulations on an amazing fight, on your triumphant return to RIZIN and your win!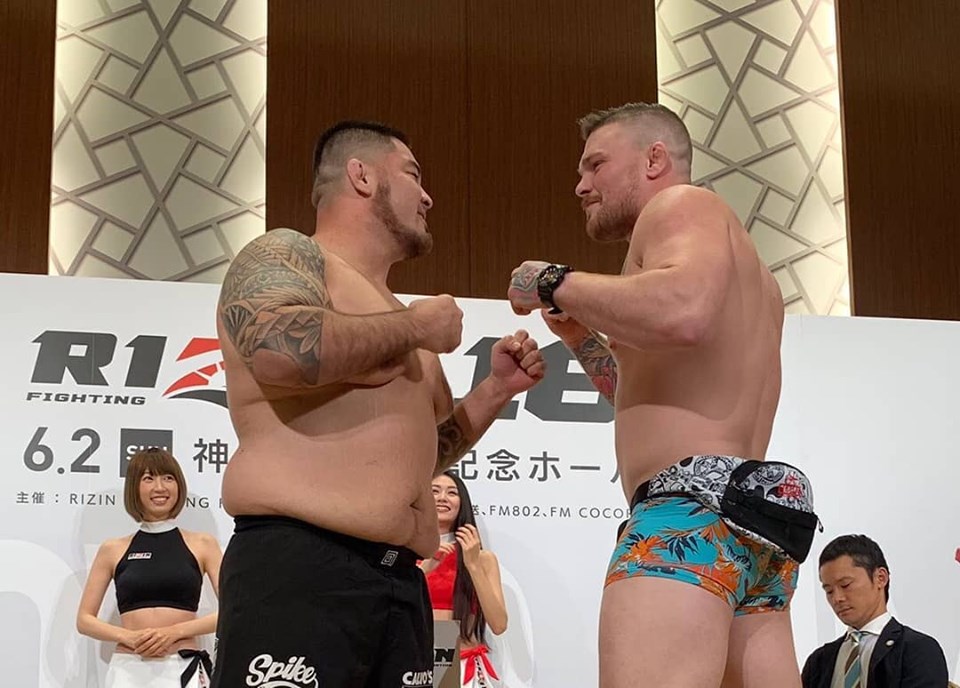 We had a number of people competing from Absolute MMA in Melbourne and Shanghai at the IBJJF World Championships in Long Beach, California at the famous Walter Pyramid. The Worlds is an unforgiving competition and whilst everyone put in their best efforts, we didn't manage to snag any medals this time. Great to see the guys bouncing back already and hitting the mats to improve their game in preparation for the next one. It is an amazing effort to even make it to this level of competition and we are proud of all of our competitors for leaving it all on the mats!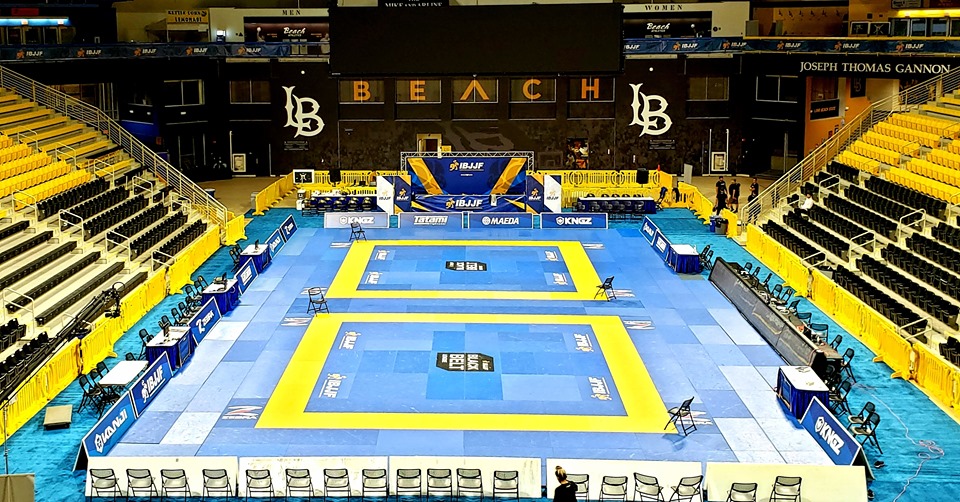 The Absolute MMA Thailand Muay Thai team also came out strong this weekend, returning to Bangla Stadium for an exciting night of fights! First, we had our Chinese visitor, Zhang Zen Yang, returning to the ring for his 4th fight under the Absolute MMA banner. Zhang started strong, utilising his strong K-1 background to frequently score on the outside, landing heavy kicks and punches to take the early rounds of the fight. In the later rounds, Zhang's opponent started to clinch well, which resulted in the decision ultimately going in his opponent's favour. Well done Zhang, it was a pleasure having you train with us!
Diako Hrsini was next up for his first fight at Bangla stadium and the final fight of the evening. This fight did not disappoint! Diako gave up a lot of height and reach to his opponent who started the fight strong with heavy knees from the clinch and some sharp 12-6 elbows. Diako stayed in the fight early and continued to damage the lead leg of his opponent. The second round saw a huge right hand from Diako floor his opponent, changing the momentum of the fight in Diako's favour! Diako continued to chop the leg and withstood some heavy knees from his taller opponent. The leg kicks had taken their toll by the 3rd round, which resulted in a K.O win for Diako! Congratulations to Diako on a great performance.
Thanks to all our trainers who cornered, and everyone who came to support the team!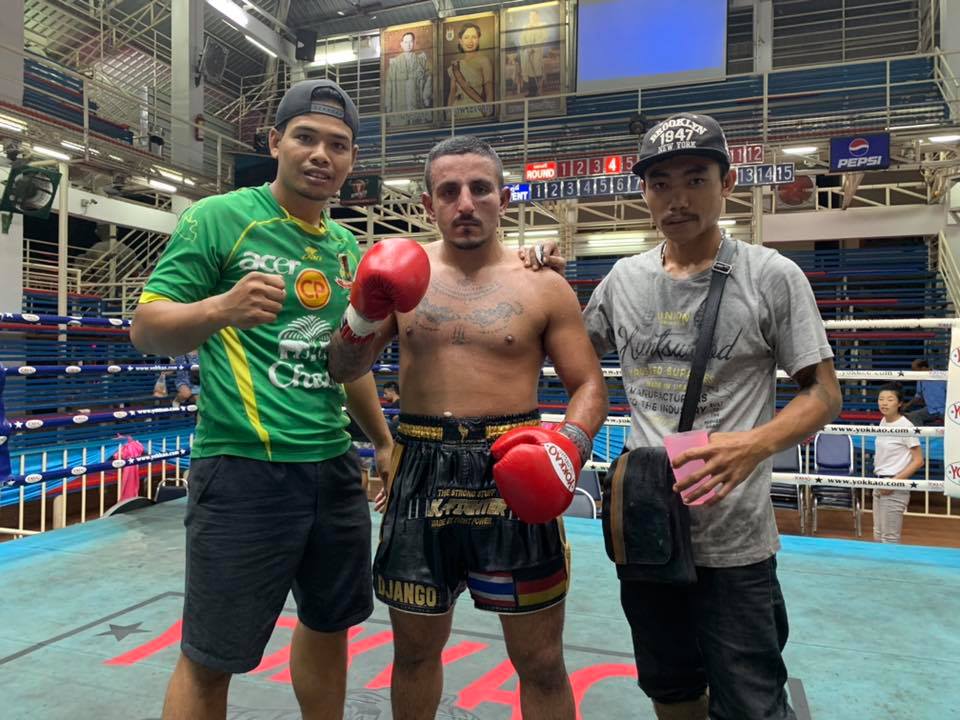 Written by Emilie Yap.
Photography: Absolute MMA Thailand, IBJJF, Lachlan Giles, FotoRolls Photography, RIZIN 16/Jake Heun, W.L Fight Photography.